Professional service for your musical stringed instruments and stringed instrument repairs

.
I offer you professional service and complete care for your musical instruments - especially for guitars, basses and other stringed instruments. I also offer stringed instrument services for any other stringed instruments - not only just that, which are made by me.

I offer you complete service and maintenance of stringed musical instruments - from simple service tasks, adjustments, repairs, such as changing guitar strings - to major stringed instrument repairs and improvements.
Here's an example of what I can do for you:
Simple service work for stringed instruments and repairs:
I can arrange these service tasks - as needed and as agreed.
Replacement of strings for guitar, bass or other string instrument.

Tuning and tuning the string instrument, tuning octaves.

Adjusting the height of the strings on the fingerboard (so-called adjustment of the touch).

Paint and fingerboard cleaning.

Tremolo tension adjustment.
Medium service work for stringed instruments and repairs:
Recapping of the function by gluing of cracks or fractures - gluing of broken neck, head or peeling of the neck.

Adjustment of sleepers to remove unwanted rattle - so-called dressing - adjustment and leveling of all sleepers, polishing and adjustment.

Reprocessing - replacement of one, more or even all sleepers while maintaining the sound quality of the instrument with subsequent setting of the instrument's stringing.

Manufacture or replacement of zero sleepers.

Repair and adjustment of neck brace.

Instrument tuning improvements with the help of various accessories or individual adjustments.

Tuning the entire string instrument - tuning the instrument in different positions of the fingerboard and eliminating the problem of not tuning the string instrument.

Repair of electronics, wiring, jacks, potentiometers, sensors, cables.

Installation of sensors and other electronics in various acoustic instruments.

Octave settings.

Sensor height adjustment.

Debug mechanics repair.

Replacement of instrument parts and components as required - eg sensor, mechanics, bridge and others.

Surface treatment - correction of minor paint defects, scratches.

Removing dirt from the paintwork, reviving the paintwork, polishing the paintwork and deep cleaning the instrument.

Adjustment of the neck of the instrument and its flatness - is performed eg when rattling / resonance of different tones.
More complex service work for stringed instruments and repairs:
Complex finishes - complete repainting of the tool.

Production of complete tool parts.

Various overhauls works.

Complete renovation of old tools.
Express service and repair.
Upon agreement, express repair and express service is also possible - often within 24 hours of delivery of the instrument.
Musical stringed instruments services works as follows:
Before you send me a musical instrument, an agreement and a consultion on the basis of which I can tell you the estimated price and time of repair is necessary. Contact me either by phone or email. In this case, it is advisable to send me photos of the instrument.
You can safely deliver the stringed instrument - ideal instrument by Courier (securely packed, we are not responsible for transport damage) or personally upon agreement.

After evaluating the condition, I will let you know the estimated repair time and price estimate.

Implementation of repair, servicing.

Payment on the account or payment in person.

Take or safely send the corrected feature back to you.
Production

: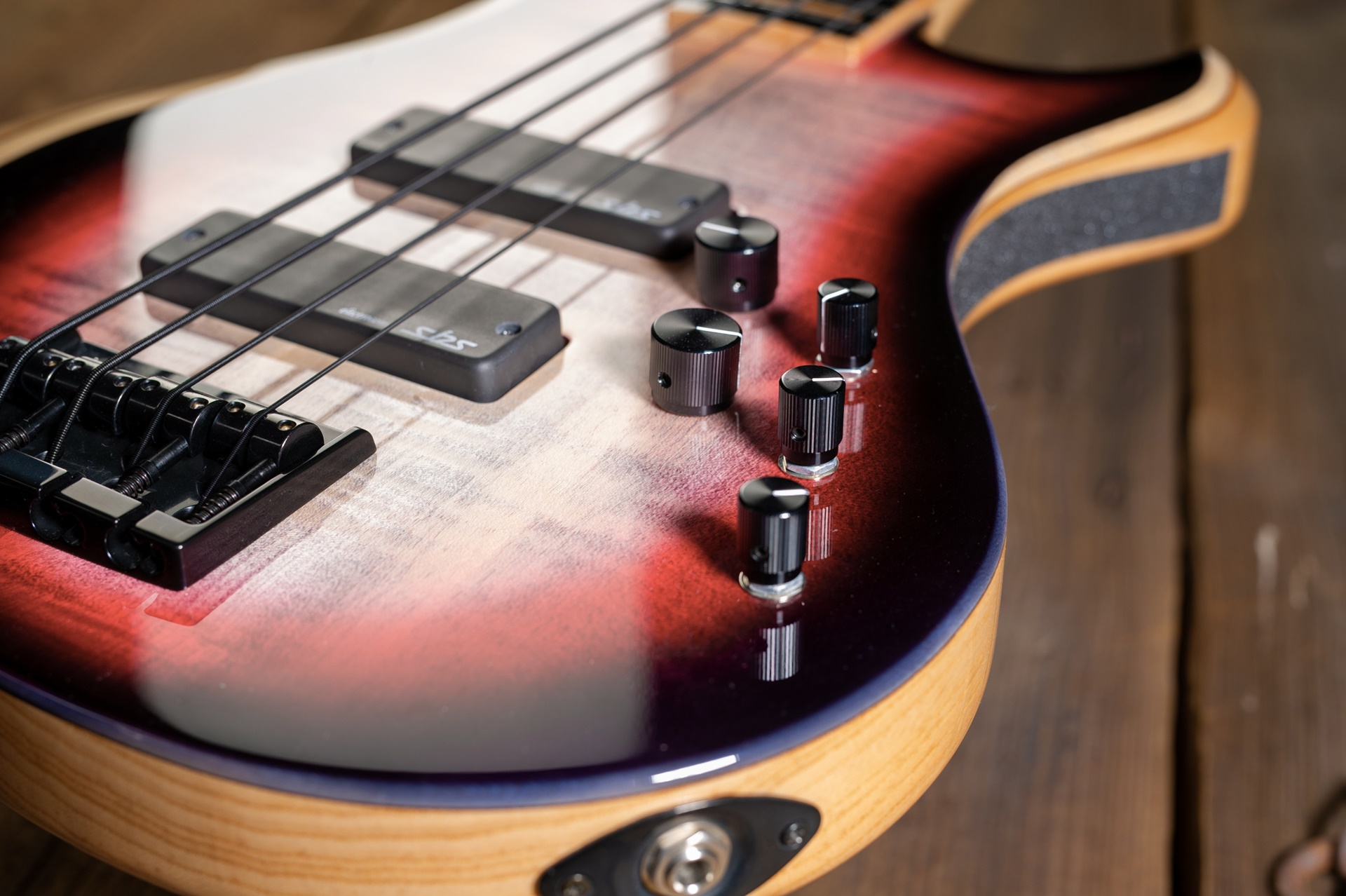 Production of hand made guitars, bass guitars and unusual musical stringed instruments.
I have been making handmade guitars and bass guitars for over 13 years. I started with one of the best Slovak guitar manufacturers Soller Guitars by Rudo Sivcak. At the moment I work independently.
Possibility of individual modifications and designs for the production of their own guitar or bass guitar.
In my e-shop, you can find certain models of instruments. The number of models and instruments is gradually increasing. I offer you the possibility of individual adjustments and designs in the production of your own guitar / bassguitar. Changes and modifications must be agreed in advance.

All musical instruments are made by hand without using CRT machines.
Unusual historical stringed instruments.
In addition to modern guitars and bass guitars, I also devote to the production of non-traditional medieval string instruments. I produce these tools mostly according to the original plans and renew them with innovative modern elements.
Possibility to produce your own historical string instrument.
Are you interested in making your own historical string instrument? Then do not hesitate to contact me. If you have access to plans or at least illustrative documents of the desired historical tool, then we will see if we can produce an updated modern version based on such documents.